The Premiere Network for Film Creators & Actors
Discover a world where film and acting talent flourish together.
Signup for free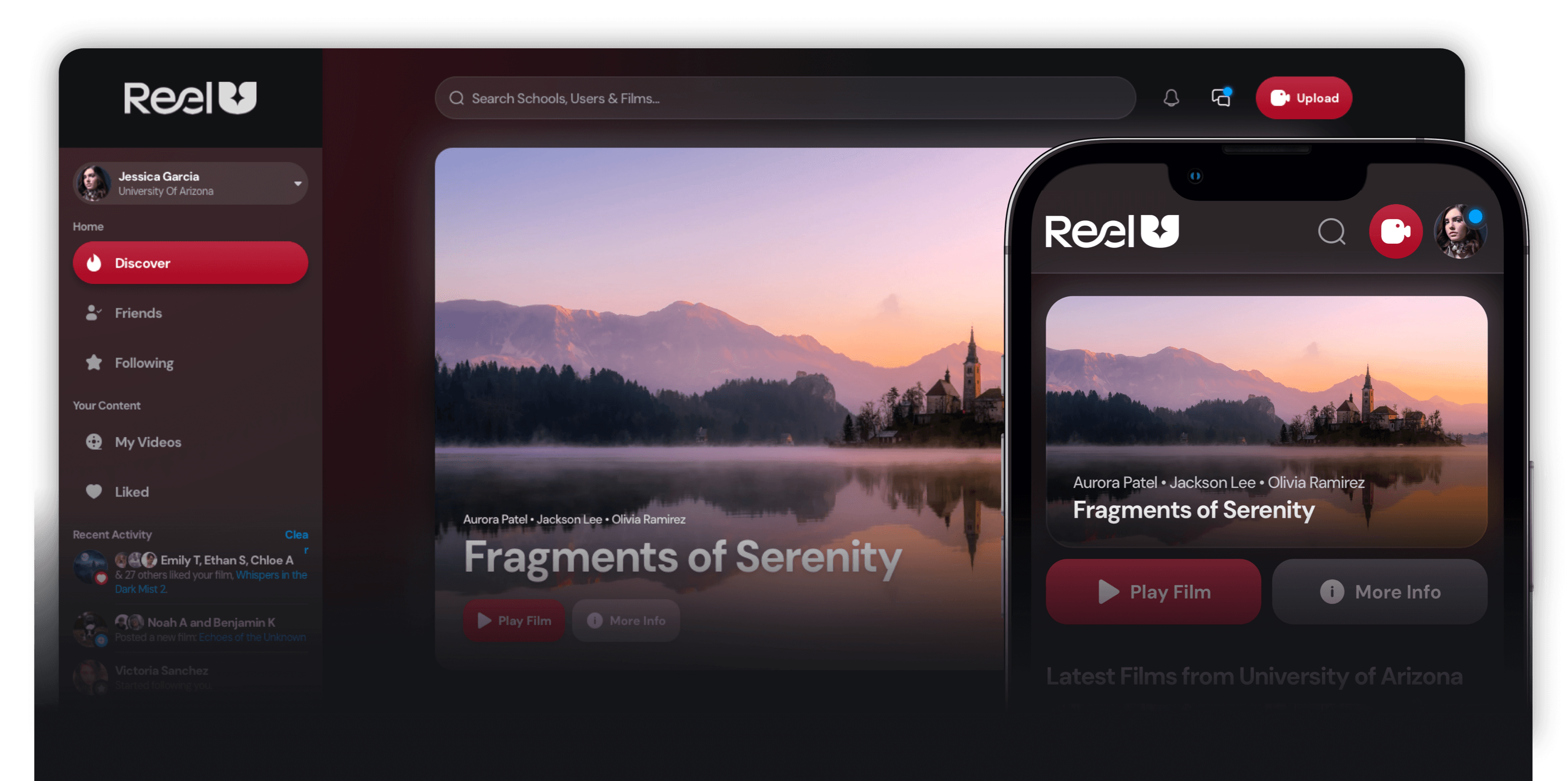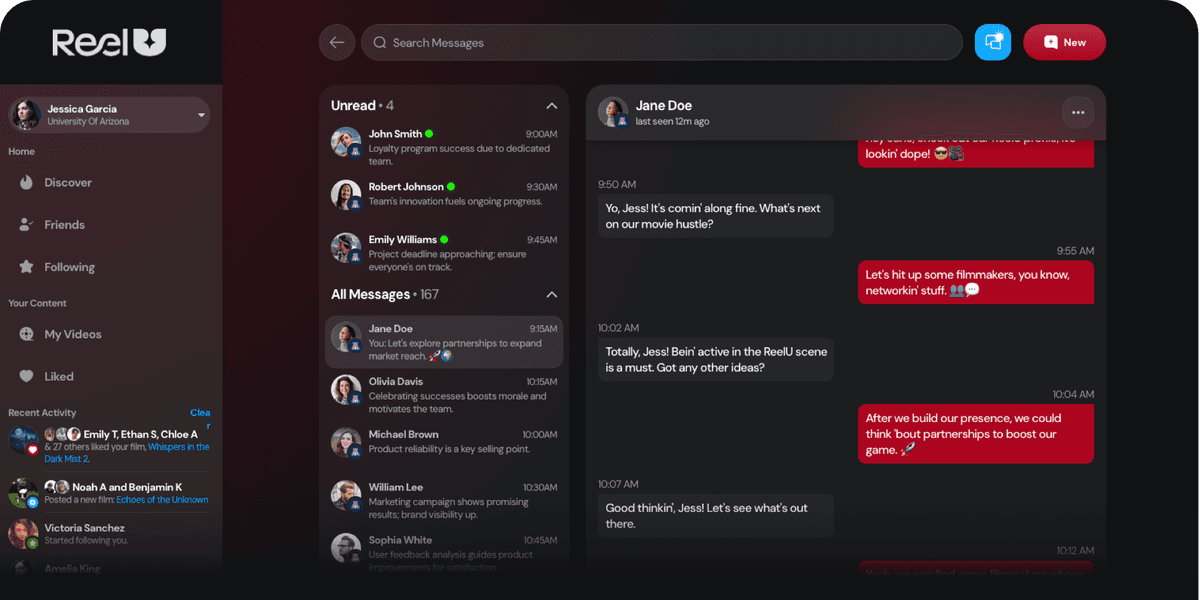 Collaborate with Fellow Filmmakers
Forge meaningful connections and collaborate with fellow filmmakers to bring stories to life.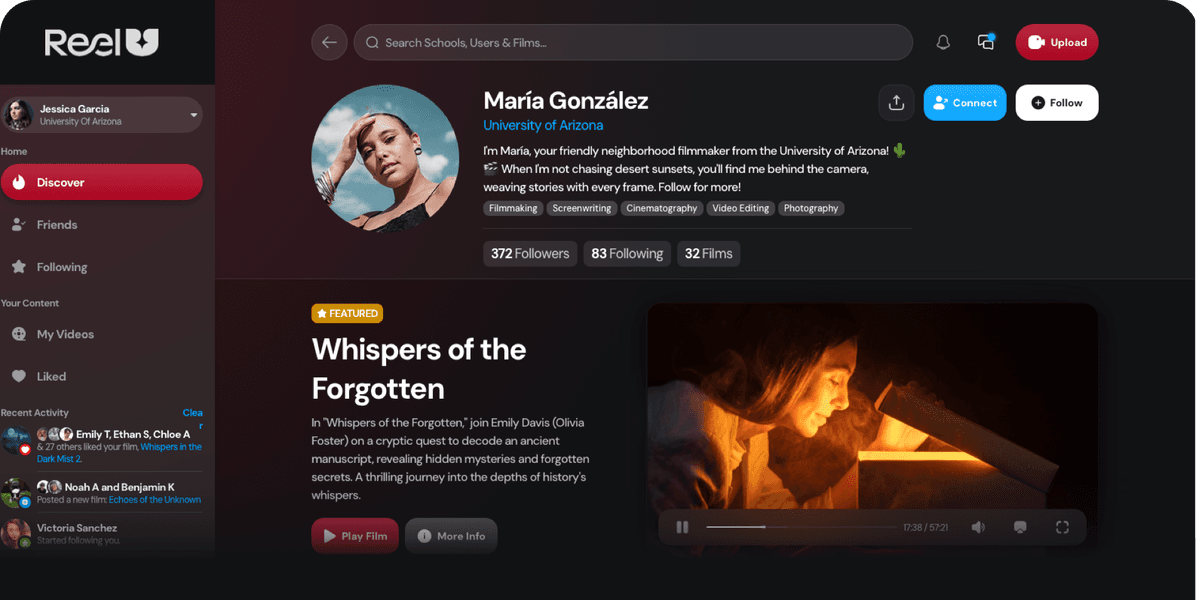 Showcase Your Masterpieces
Showcase your talent, from short films to full-length features, and captivate audiences around the world.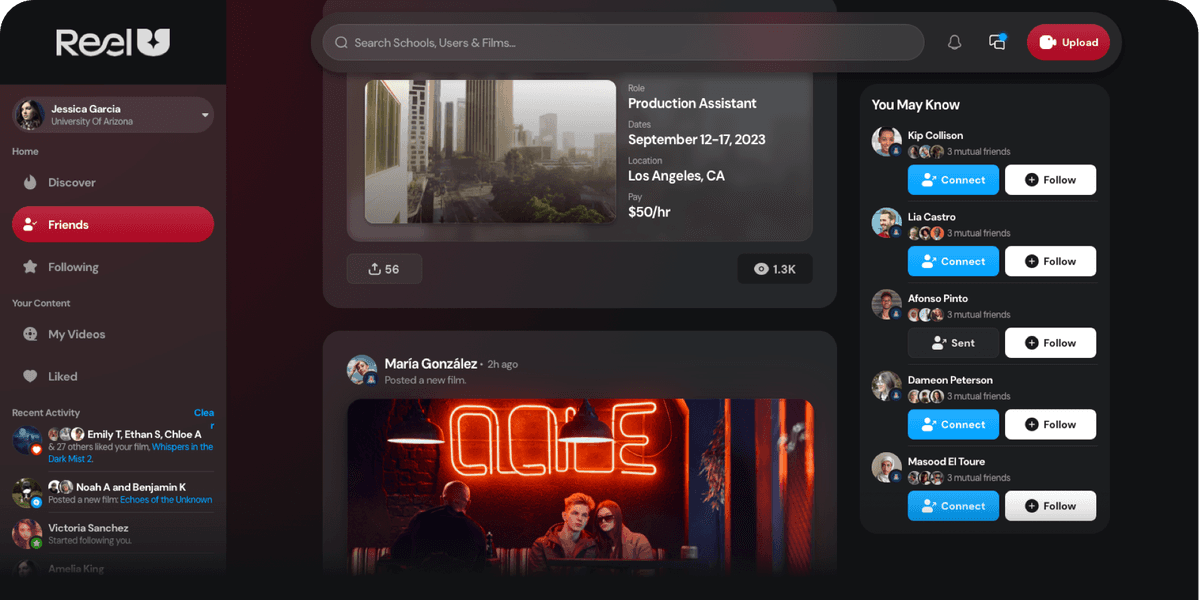 Discover Local Opportunities
Seize your next big opportunity with localized job listings and casting calls tailored to your skills.
Digital Portfolio
Curate & Share your digital portfolio from anywhere using ReelU.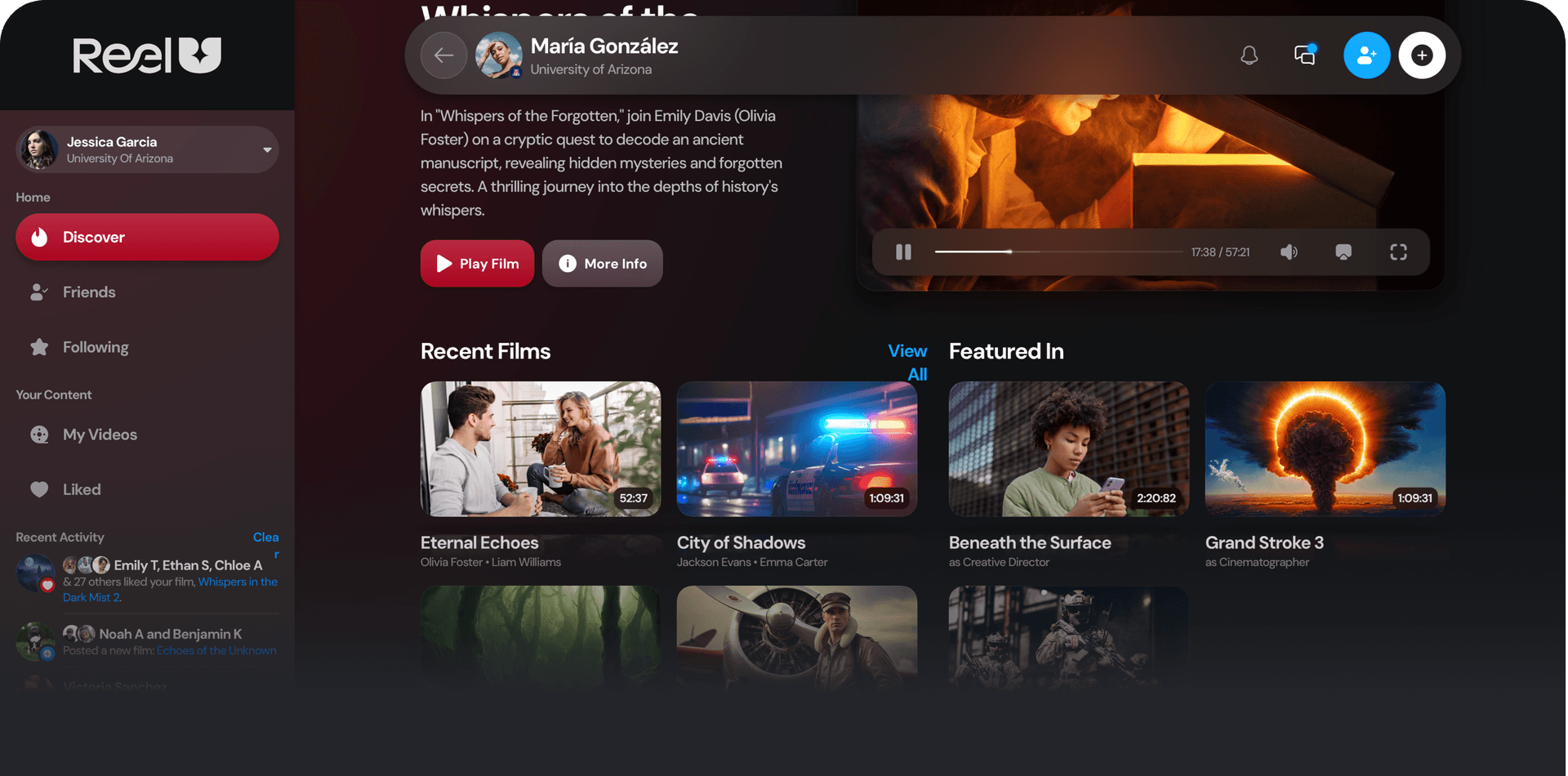 Upload your film on ReelU for the chance to be featured on our website!
Who uses ReelU?
ReelU is built for everyone involved in the pre, post, and production of a film!
Unleash your potential on ReelU, the premiere platform for film enthusiasts and industry pros.
© 2023 ReelU LLC.